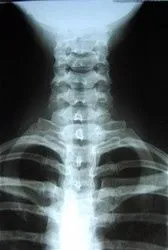 X-rays are often taken on patients to give the doctor an inside look at what is going on with the bone structure of the entire spine and surrounding skeletal structure. From this x-ray, the doctor can tell your current spine angles, as well as screen for any potential complications or further issues.
Medical x-rays have increased the ability to detect disease or injury early enough for a medical problem to be managed, treated, or cured. These procedures can improve health and may even save a person's life.
X-rays that are taken appropriately are completely safe and beneficial, unless you are pregnant. Please notify the doctor immediately if you are pregnant or planning to become pregnant.